Fremantle Ball 2018
Early Bird tickets are available until 11.59PM, 31st May 2018


Thank you for all those who came to the Fremantle Ball 2017 on Friday 11th August 2017.
Together we raised an incredible $60,000 to support the ongoing work of the Fremantle Foundation.
We'd also like to acknowledge and thank our sponsors, without who the Fremantle Ball could not have happened.
Thank you to our:
Platinum Sponsor TAMS Group,
Gold Sponsor The Esplanade Hotel Fremantle by Rydges and
Silver Sponsor Tangelo Creative.
As well as thanks to all our generous Auction Donors and our Food and Beverage Sponsors:
Plantagenet Wines
Little Creatures
Otherside Brewing Co.
Old Bridge Cellars
Graze by Sherin Pourzand
Craig Mostyn Group
Linley Valley Pork
Sealanes
Global Seafood Distributors
---
Photographs
Our photographer JP has been working tirelessly since Friday night to ensure we could share the photographs from the evening ASAP.
Click here to view all the photographs from the evening on our Facebook Page – Fremantle Foundation
We're currently uploading high resolution versions of all images to a dropbox folder and will share the link on our Facebook page tomorrow evening so you and your friends can download and print any of the images.
Photos by Jean-Paul Horré | www.horrephotography.com | 0417 079 950
Be sure to head over to our Facebook Page to find your photographs and tag your friends.
We hope you had a wonderful time on Friday night at the Fremantle Ball and hope to see you back again next year.
We're always available to to meet with you and discuss what we do and how we can help you with your philanthropy so feel free to contact us.
Dylan, Hannah and The Fremantle Foundation Team
---
---
The annual Fremantle Ball, a fabulous evening celebrating community spirit and compassion in Fremantle this Friday, 11 August 2017 has sold out.
If you've got your tickets you are set for a night of fun, entertainment and dancing! With The Merindas with their Motown and Original Soul Grooves back by popular demand. We are really looking forward to seeing you there!
Fremantle Ball 2017
6.00PM
Friday 11 August 2017
Esplanade Hotel Fremantle by Rydges
Along with The Merindas your night will include:
A jaw dropping entrée of 10 metres of grazing tables from Graze by Sherin Pourzand
Then Mains and Dessert supporting Western Australian local produce, local craft beer and Western Australian fine wine
Entertainment from local magician James Diamond and special performance by Moorditj Mob
Thrilling Live Auction and Silent Auction items with one-of-a-kind experiences and items
Your chance to win a trip of a lifetime in the Raffle (stay tuned for destination announcement – can you guess?!)
Up for grabs in the Door Prize is a set of diamonds kindly donated by Golden Saint Resources
Special Guest Peter Bell (Patron of the Fremantle Foundation) and so much more…
Funds raised from this year's Fremantle Ball will support the ongoing work of the Fremantle Foundation. To learn more about our impact in the Fremantle community click here.
Online Auction Supporting The Fremantle Foundation
This year we've taken the Silent Auction for the Fremantle Ball online!
The Silent Auction is open to everyone, so regardless of whether or not you're attending the Fremantle Ball this Friday night you can still hop online and start bidding.
Click Here to check out the online Silent Auction and register to start your bidding.
Bidding for the Silent Auction will close at 10.30PM AWST, Friday 11th August 2017.
Accommodation Special for 

Friday

 night at the Esplanade Hotel Fremantle by Rydges
If you still haven't got your accommodation our Gold Sponsors and hosts – the Esplanade Hotel Fremantle – by Rydges are offering a special accommodation rate for guests on the night of the Fremantle Ball.
The first 20 bookings for Friday night will receive the special rate of $139 including breakfast.
Call the Reservations team on 9432 4000 now to redeem!
Fremantle Ball 2016
Thank you to everyone who attended the Fremantle Ball 2016. We appreciate all of your wonderful support.
---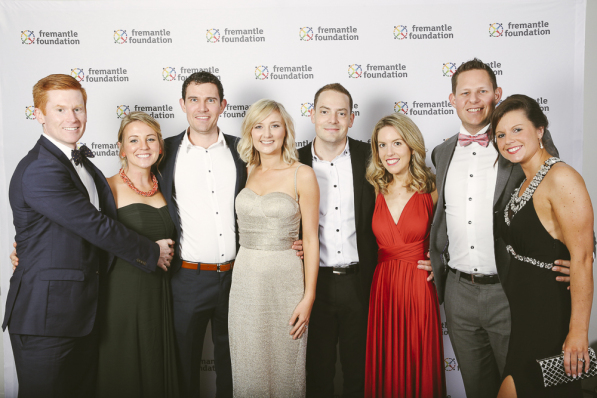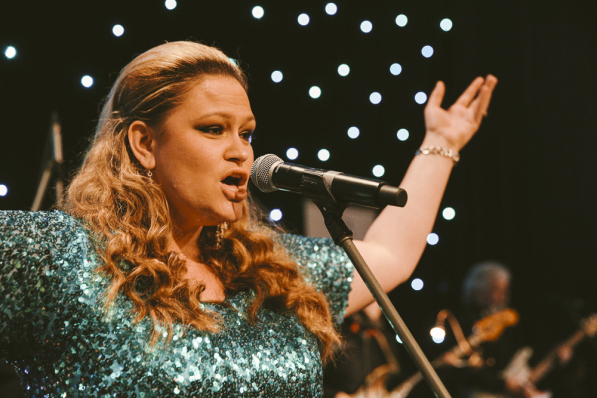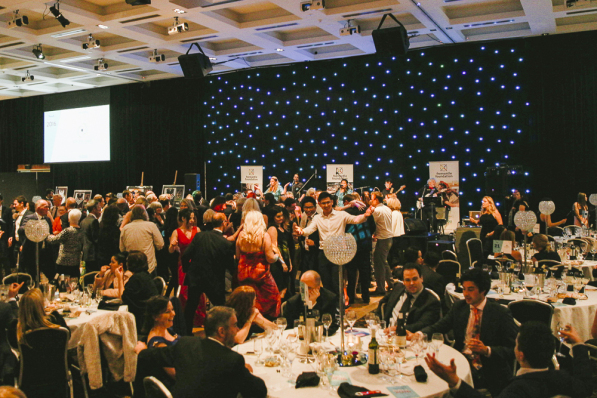 We've shared more photographs from the night through our Facebook page.
Thank you to our Event Sponsors, Table Sponsors and Auction Sponsors
The night could not have been a success without the support and generosity from everyone in attendance and the kind donations from fantastic local businesses.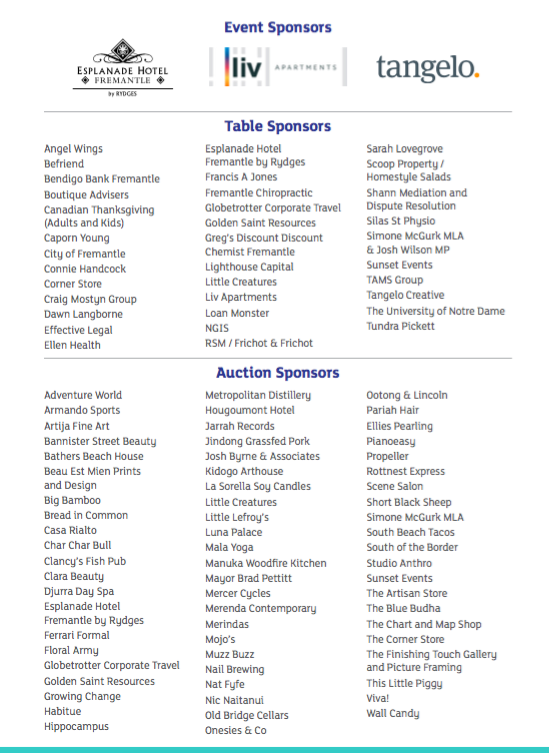 Food and Beverage Sponsors
Thank you to all of our food and beverage sponsors for contributing to an appetising night ahead of us: Plantagenet Wines, Little Creatures Brewing, Linley Valley Pork / Craig Mostyn Group, Sealanes / Global Seafood Distributors, Angelina's Biscotti, La Paleta and Galati & Sons.
Entertainment
And of course, we'd like to thank the stars of the evening – our fabulous entertainment.
All donations raised from the Fremantle Ball will go towards the Fund for Children and Young People and support the ongoing capacity of the Fremantle Foundation.

Within minutes from Fremantle, there are families and young people experiencing ongoing distress and disadvantage.

Donations raised from previous Fremantle Balls' have contributed to the Make Your Mark project in the Davis Park community.

Davis Park has the lowest index of socio-economic disadvantage (591) in the Fremantle area (1008.8). The neighbourhood comprises 231 households, of which 170 are social housing (74 per cent).

The Make Your Mark project has led to a redevelopment of the park, increased support for local residents and greater opportunities for community involvement –  ensuring children and young people are engaged in educational, vocational and recreational activities.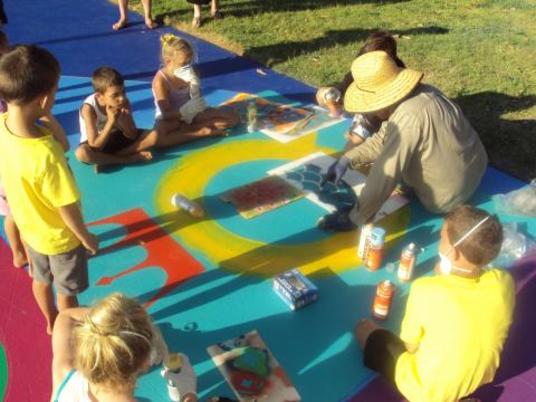 Fremantle Ball Event Partners: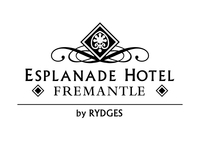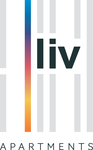 Want to become an Event Partner?


If you're interested in discussing this great opportunity to market your business, help support the community and enjoy a fabulous night, contact us.


Fremantle Ball 2015


Thank you for an amazing Fremantle Ball 2015.

Together you raised over $55,000 for the Fremantle Foundation Fund For Children and Young People.

And your ticket purchases contributed a further $20,000 to the Fremantle Foundation's capacity and ongoing impact.

A wonderful night and and a great result.

To check out all the photos from the night visit our Facebook page.
---